Welcome To Kennel Sugarpine
Seriously breeding of Toy and Dwarf poodles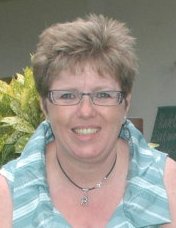 My name is Pia Petersen. I've had a small but successful breeding of poodles for 36 years. I Started with dwarf and standard poodles under the kennel name "Fjællebro". I got my present kennel name "SUGARPINE" in 1996. I'm now Breeding Dwarf and toy poodles. In 1980 we were fortunate to buy a toypudel from Norway: Lilleba's Bavel Beate. She is behind all my toybitches. Lilleba's Bavel Beata was a successful breeding bitch. I'm greatful to Bjørg Meland that he let us buy her. I handled "Fjællebro Cheerful Miscka" which was after my own breed, but owned by Tony and Norma Skjelmose. Miscka quickly became champion and then she was paired with " Xtra Special At Tuttlebees". I bought a bitch from this litter:
Fame's Magic Josephine. She was just beautiful and had lots of personalety which she handed down to all her litters. I have bred many beautiful puppies and many champions under the kennel name "SUGARPINE". I also want to thank all the breeders and their beautyful males which I have used over the years. I've never had more than 5 poodles at a time. It has always been important for me to fit and socialize them properly. I've often been tempted to have more poodles at the same time, but with a full-time job it wont work.
For exhibitions I groom and handle my own dogs. I show my dogs in Denmark and abroad. The dogs enjoy the fact that we live near woods and beaches.


My motto is:"Dogs aren't my whole life
they just make my life whole "